Employee
testimonials
At Duff & Phelps, we stand for the qualities that power sound decisions. And we believe that behind every good decision, you'll find solid thinking, proven experience and valuable insight. But all the numbers and facts in the world mean nothing without a top team of professionals to make sense of them all.
Duff & Phelps Investment Banking professionals provide advisory services in mergers and acquisitions, financings, transaction opinions and restructurings for companies worldwide. Guiding management teams and stakeholders through the transaction process, we leverage years of experience, judgment and analytical prowess to maximize value for our clients.
Our supportive and collaborative work environment truly enables each of us to be our best and excel. Hear how our people thrive at Duff & Phelps, and imagine yourself as part of our team.
Training and
Guidance
"I chose Duff & Phelps over other companies after visiting on Super Day. I met so many cool and interesting people. I just felt like I would fit into the group and would enjoy being around everyone both inside and outside of the office. Going to a workplace and having coworkers who are also your friends makes a huge difference"
"I really enjoy the work variety at Duff & Phelps and within my group (Dispute). Every project is different and challenging in its own way; it keeps work interesting. I always get to learn about different industries."
Courtney Trunk, Chicago Senior Associate, Disputes and Investigations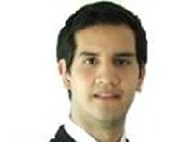 "Duff & Phelps has been a great learning experience. Since day one, I have been involved in several projects from different parts of the world, which has been a very positive and enriching experience. There is always someone there that supports our decisions and help us resolve any problems that we may encounter."
Jorge Yanez Inurreta, Mexico City Vice President, Real Estate Advisory Group
"Working at Duff & Phelps gives me the opportunity to be constantly learning about new companies and industries due to the vast array of clients that we serve."
Vince Decrow, Chicago Analyst, Valuation Services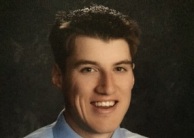 "To this day, I still cannot believe the amount I have learned, and how I am constantly learning every day, whether in Excel, writing a due diligence report, collaborating with private equity professionals, or enhancing my technical accounting acumen. From my first day at the firm, I truly felt welcomed by the TAS practice, and was given tremendous responsibility as an analyst, which truly separates Duff & Phelps from its competitors. Most importantly, I look forward to going to work every day, and cannot thank enough my Managing Director, Vice President, career advisor, and other team members for the guidance and mentorship they have provided."
Richard Sciretta, Boston Senior Associate, Transaction Advisory Services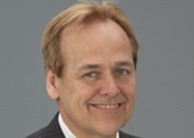 "At Duff & Phelps innovation and risk taking are encouraged. You will be challenged to grow personally and professionally and the rewards for your progress and accomplishments are substantial. My team members are the most talented and competent professionals I have ever worked with. We produce great results and have a lot of fun doing it."
Neal Wieschhaus, St. Louis Director, Business Incentives Advisory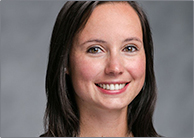 "One of the unique aspects of Duff & Phelps that I love is the guidance and dedication to your career. From Day 1, your opinion is valued and you are encouraged to speak up. Your Career Advisor works with you to create goals to develop both personally and professionally, which allow for increased development and upward mobility."
Rebecca Levy, Boston Vice President, Disputes and Investigations
Our
work environment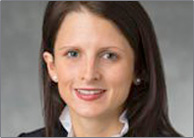 "My coworkers are extremely talented and driven, and we all have an entrepreneurial spirit. But what sets Duff & Phelps apart is our truly collaborative mindset. I saw an opportunity here to learn from my coworkers and grow my abilities.
Marisa Abernethy, New York Vice President, Disputes and Investigations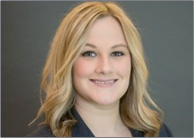 "At Duff & Phelps, I haven't ever felt like a 'cog in the wheel' or 'just a number.' I am an integral part of our team and I feel the same about my coworkers."
Rachel Wilhoit, Washington, D.C. Senior Associate, Disputes and Investigations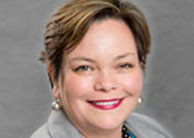 "Our size allows us to be nimble enough to act quickly and creatively, but large enough to provide incredible professional development opportunities. And with our evolving global footprint, the opportunities at Duff & Phelps will continue to expand."
Susan Fickling-Munge, Chicago Managing Director, Transfer Pricing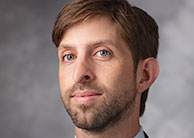 "I feel like Duff & Phelps offers me the perfect blend of financial analysis and project based consulting. I've been able to work on a wide variety of projects and work alongside some of the brightest minds in the valuation field."
Ruben Miranda, Austin Director, Property Tax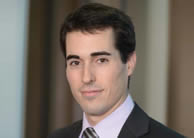 "One of the ways we're unique in our industry is our ability to take advantage of international collaboration. On almost any project at Duff & Phelps, we can call upon a wide range of expertise by connecting with our offices around the world."
Mikel Goikoetxeta, Frankfurt Vice President, Valuation Services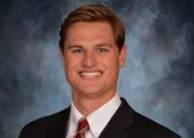 "Duff & Phelps is a great place to work, mixing hands-on experience with a strong collaborative atmosphere"
Andrew Munger, Chicago Analyst, Corporate Finance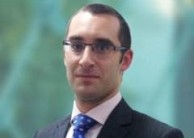 "Duff & Phelps offers me the perfect blend of projects and client relationships whilst allowing me to be actively involved in strategic initiatives and new service offerings. I am constantly amazed at the entrepreneurial spirit across the firm and have the pleasure of working in such a supportive and collaborative environment. "
Neil Maurice, London Director, Regulatory Consulting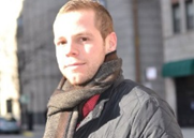 "What I enjoy most about my position at Duff & Phelps is the variety of clients I work with on a daily basis from an array of industries including manufacturing, retail, railroads, etc. The occasional opportunity to travel is a desirable perk too!"
Ivan Fedore, Chicago Analyst, Machinery & Equipment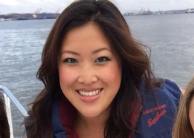 "Duff & Phelps is a great work environment providing a wide range of opportunities and challenges. I enjoy going to work every day knowing I'll be tackling something different. The firm is filled with bright individuals with a drive to succeed and do well which is motivating and admirable."
Tamy Chung, Boston Project Manager, Disputes and Investigations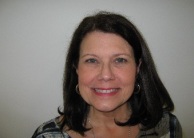 "I have been with Duff & Phelps for eight years and can say this is such a wonderful organization to work for. Every day is a gift to me to be working amongst such wonderful and talented individuals. This firm truly cares about its employees and it shows in every way, year after year. The benefits and opportunities are outstanding, as well as the people. I have never had a job that I love so much and I am so very grateful to be here!"
Tamara George, Dallas Executive Assistant, Property Tax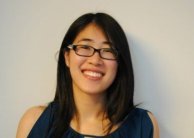 "I chose Duff & Phelps because I really enjoyed the atmosphere of the office when I interviewed with the team. I also liked the location, the work that is being done, and the work/life balance feel that the office and the staff gave off."
Daphne Chen, Seattle Analyst, Valuation Services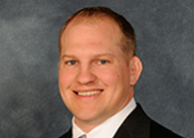 "Duff & Phelps has been a great place for me to advance my career both in terms of the technical side of valuation and the experience of working on really challenging issues that matter to our clients. Duff & Phelps has a strong reputation in the valuation community and is a trusted brand by many of the top U.S. companies. It is a great place to work with a truly collaborative environment for reaching your goals as a valuation professional."
David Perkins, Seattle Vice President, Tax Services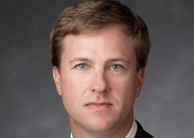 "It is ultimately about people – relationships with colleagues and clients alike, often developed over the course of years of working together. Duff & Phelps provides an environment that fosters and encourages the development of those relationships, in large measure by providing the resources, support and flexibility to allow each person to pursue a career path and connections that they find fulfilling professionally and personally."
Ross Hostetter, New York Managing Director, Portfolio Valuation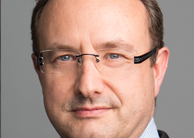 "I have enjoyed the last seven years working at Duff & Phelps and previously Kinetic Partners for many reasons including the variety of interesting projects we undertake, good communication channels to and from senior management, feeling empowered to help shape the direction of the team strategically and feeling supported by team members that instinctively help each other. Helping a broad range of clients is particularly rewarding and the nature of the role means that I'm always learning and meeting new people."
Simon Appleton, London Director, Regulatory Consulting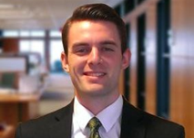 "There are two key aspects I have enjoyed most about my time so far at Duff & Phelps. First is the entrepreneurial approach to career advancement, meaning being given the opportunity to constantly put myself into more challenging roles in project execution and client relationship building. The second is the integrated culture and mentality throughout the firm – continually interacting with and learning from individuals across all experience levels and technical specializations within finance. An environment like that is crucial for the highly motivated"
Isaac Maddox, Chicago Associate, Corporate Finance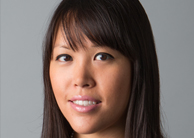 "Having worked in a Big 4 and Global Investment bank previously, to me, working at Duff & Phelps has the best of everything. You get to work on a diverse portfolio of clients from top tier investment banks to small boutique hedge funds. You have greater responsibility and ownership compared to a larger firm given our relatively flat structure and immense trust in our team members. But most importantly, whilst Duff & Phelps continues to thrive and grow as a global firm, we still manage to retain a strong sense of family and closeness and the people at Duff & Phelps are truly and genuinely great people to work with."
Tammy Li, London Director, Regulatory Consulting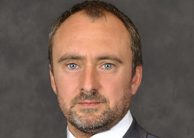 "Duff & Phelps is about collaborative culture, global reach, and strong entrepreneurial spirit. Over the years, I've worked with best-in-class colleagues, not just strong technically, but in their ability to manage projects and clients as well. I enjoy, in particular, looking back at how our clients consistently come back to work with us, as that tells a lot about the quality of our service and people. Finally, I trust our positioning, which is based on independence and standing behind our conclusions. This what the market will continue to be looking for, so we have a road of strong growth ahead of us, which will be great for the firm and great for our people."
Yann Magnan, London/Paris Managing Director, European VAS Leader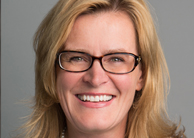 "As a Managing Director at Duff & Phelps I am very happy with the direction of the firm, our senior management and the firm's engagement and support of our people. I have enjoyed ten years with Kinetic Partners and the transition to Duff & Phelps. We are such a strong and positive team working in financial services regulation. I very much support the growth and ambition of this very global and connected firm and its teams."
Monique Melis, London Managing Director & Service Line Leader, Regulatory Consulting
Exposure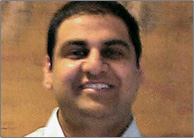 "At a lot of other companies, it takes time for new hires to dive into reports, models, and other interesting work. At Duff & Phelps, I had a chance to work on the reports and the models within my first couple of months, and my colleagues have been very helpful and willing to share their knowledge with me. There is no sense of cutthroat competitiveness here. If you're ready to work hard, speak up, learn and grow, there's no better place to be."
Salman Aasi, Chicago Analyst, Disputes and Investigations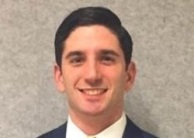 "I chose Duff & Phelps for the opportunity to be exposed to a variety of different industries and transactions. The small deal teams give junior members exposure early in their career. In my first year, I have had the opportunity to travel, meet with clients, and present to management, which have been invaluable professional development experiences."
Dominic Porretta, New York Analyst, Corporate Finance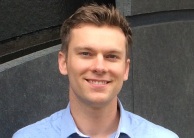 "After various real estate brokerage and development internships in college, I started with Duff & Phelps as an Analyst in the Real Estate Advisory Group in 2009 with the goal of building analytical real estate skills with exposure to all property types. Throughout my career with the firm, I've had the opportunity to work on projects ranging from high-rise office buildings, golf resorts, and theme parks on behalf of some of the nation's most respected real estate companies. My decision to remain a long term member of the Duff & Phelps team is due largely in part to the routine exposure to numerous high profile engagements, variety in the daily workflow, and a management team that supports and rewards hard work."
Tyler Barth, Seattle Vice President, Real Estate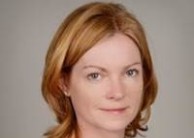 "Having recently joined Duff & Phelps in the Compliance and Regulatory Consulting Practice in Paris; I very much enjoy working as part of a diverse, international team of industry experts. I'm excited to have a global network to rely on when developing tailored offerings for our clients in France."
Hannah Rossiter, Paris Director, Compliance Consulting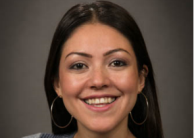 "The quality of the provided solutions, The type of company which focuses in powering sound decisions, The support from the board of the company, I am not doing a job, I'm building my career path. Duff & Phelps is highly flexible, which makes the interaction and the way of work entirely different."
Paulina Pelayo, Mexico City Vice President, REAG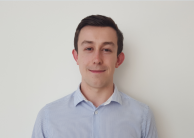 "As my first job after graduating from university, Duff & Phelps has provided me with the opportunity to work on a variety of projects, as well as supporting me through the process of qualifying as a chartered accountant. The communication within my team from Managing Director to Analyst is excellent and makes for a great work environment."
Richard Jones, London Analyst, Regulatory Tax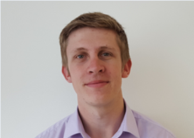 "Starting in the Duff & Phelps Regulatory Tax team just a few weeks after graduating from university has proven to be a wonderful place to work on a wide range of projects, train to become a chartered accountant and continue to learn new skills. The combination of being given high levels of responsibility and a fantastic atmosphere within the team has made for a thoroughly enjoyable start to working life."
David Reynolds, London Analyst, Regulatory Tax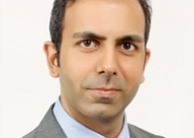 "It's not what you might expect when you think of us, but at Duff & Phelps, there's room for personality. Everyone is not cut from the same cloth—but we bring the same quality and rigor to our work. And I appreciate that my role forces me to think both technically and commercially. The combination is very powerful."
Rishi Aswani, Mumbai Director, Valuation Services