Network of
Women
Duff & Phelps powers sound decisions for clients — and this requires a diverse and engaged team of employees. The Duff & Phelps Network of Women (NOW) was launched in 2012 to attract, develop and retain women at all levels of the firm. Duff & Phelps CEO, Noah Gottdiener, outlined his vision of providing a supportive environment for women in a message to the firm:
As a firm that aims to provide trusted advice to clients, there is no diminishing the importance of people to our success. You – the employees of Duff & Phelps – are critical. Developing a diverse and engaged team of employees not only makes good business sense, but it's the right thing to do. So it is in this spirit that we launched the Duff & Phelps Women's Initiative to offer special resources in such areas as recruitment, training, marketing, business development, networking and communications.
We have an extraordinary group of women at Duff & Phelps. I look forward to serving as a supporter and advocate for them and for this initiative, which will galvanize women at the firm and set the stage for future generations of women to grow and succeed here.
The Duff & Phelps Network of Women (NOW) is the firm's organization that supports and promotes diversity both internally and externally. Hear Duff & Phelps professionals discuss NOW, their views on diversity and their advice to women starting out in finance.
Duff & Phelps is committed to growing NOW as a community that encourages and supports successful employee and client relationships. We recently opened the Mexico City real estate valuation practice with a team of nine, including four female professionals. During a recent meeting with Instituto de Administración y Avalúos de Bienes Nacionales (Indaabin), President and CEO, Mrs. Soraya Pérez Munguía, commented on Duff & Phelps' efforts to develop opportunities for the growth of women in professional career tracks in which not many women are present in Mexico.
Below are just a few of the accomplished women in our organization and the contributions they have made.
The women of Duff & Phelps are an accomplished and supportive group that bring together a wealth of experience and knowledge.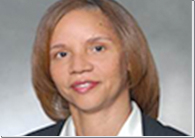 "I was born, raised and educated in the Caribbean on the idyllic island of Nevis. The most interesting aspects of my job are the different challenges that come with each client and its industry, and the unique set of facts pertaining to its corporate history and books and records. I enjoy finding ways to minimize a company's exposure and overcome presumptions of abandonment despite state hurdles and challenges."
Sonya Walwyn, Vice President – Tax Services, Chicago
"I am a member of the FAMIS practice based out The Shard, London office. My primary role is business development for the UK and Middle East. I also sit on the recently formed Global FAMIS committee. Being in business development, for me, the thing that keeps my engine turning at full speed is all of the untapped connections and 'what if's' in our business. What if we communicate better globally? What if I knew more about my colleagues? What if we all just give this a go? The possibilities and open goals here at Duff & Phelps really are plentiful and there for the taking."
Rebecca Fuller, Director – FAMIS, London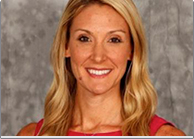 "I am in the Disputes and Investigations practice in the New York office. I'm a forensic accountant and an attorney. I like to tell people that I'm like the CSI of the accounting world. My clients consist of lawyers, general counsel, as well as hedge and private equity fund managers. What I enjoy most from dispute work is the challenge of figuring out 'what transpired'. Since we are usually brought into the case after the fraud, malpractice or collapse occurred, we need to use our investigative skills to piece together what happened and where the money went. Lastly, I enjoy being the expert on the stand in court and I enjoy having the opportunity to educate a judge and jury about a particular accounting issue and having my testimony being upheld by the court."
Anne Gittleman, Managing Director – Disputes and Investigations, New York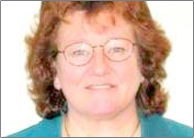 "As an executive assistant and office administrator for the San Francisco office, what I find most interesting and rewarding about my job is the diversity of responsibilities I encounter on a daily basis. As an executive assistant, I learn something new every day from my teammates as we share knowledge, tips and tricks on how to more effectively and efficiently accomplish various day-to-day tasks. I have established a strong network of people throughout the firm who are eager, willing and able to help me accomplish my tasks whenever I need to reach out. I thoroughly enjoy the interaction with my co-workers firmwide on an ongoing basis."
Barbara Orak, Executive Assistant – Valuation Advisory Services, San Francisco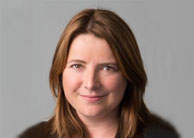 "I am a managing director in the London tax advisory practice within Duff & Phelps' new Compliance and Regulatory Consulting (CRC) division (the former Kinetic Partners business). My team comprises of 12 people and was the very first team at Kinetic Partners when it was founded in March 2005. We are a UK centric tax practice in that our expertise lies primarily with UK tax legislation but we also get involved in global projects with UK tax implications. This is a fascinating client base – the individuals we work with are intelligent, driven and tax (as a direct cost against their profit each year) is an important factor to the way they run their business. Our relationship is with the founders/principals of the business or their CFO/CEOs which keeps us on our toes!"
Marie Barber, Managing Director – Tax Consulting, London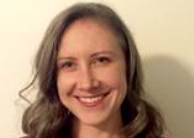 "I love the challenge that each new client brings. No two companies operate the same way, even if they are in the same industry, so my recommendations must integrate not only industry knowledge and best practices, but also the corporate goals, management style and departmental structure of the client. Learning how to approach each client project with an open mind – while leveraging past experiences – ensures that I never feel stagnant in my job."
Laura Ochoa, Vice President – Legal Management Consulting, Atlanta