Our Office
One of the newest offices at Duff & Phelps, our Mexico City location is in Polanco, a prime area in the city's business center. Well-known for art galleries and upscale boutiques, you'll also have easy access to hundreds of restaurants, along with appealing shopping areas.
Our Expertise
Valuation Advisory Services
Real Estate Advisory Group
Featured Jobs in Mexico City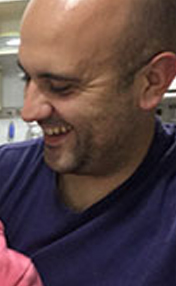 We work as a real family, not just as employees, and we are encouraged to develop as professionals. I am proud to say that I am part of this great team, being a manager of such a respected company.
Tiago Lamblem
Manager, FAMIS
Featured Jobs in Sao Paulo
By entering your city, state and zip we can better target communications to your location.