Analyst, Transaction Advisory Services
Paris, France
Success Profile
What makes a successful Transaction Advisory employee at Duff & Phelps? Check out the traits we're looking for and see if you have the right mix.
Analytical
Detail-oriented
Insightful
Problem-solver
Relationship expertise
Deadline oriented
Career Path
Duff & Phelps offers many career paths to support your immediate and future success.
Analyst

leads to Senior Associate

Senior Associate

leads to Vice President

Vice President

leads to Director

Director

leads to Managing Director

Managing Director

ends this path
Employee Testimonial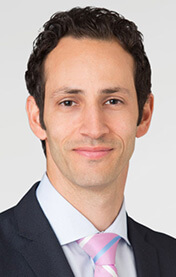 "I work with some of the smartest people in this business. My job affords me the opportunity to analyze different companies and meet and work with new people. We work hard and provide our clients with the best possible service, but at the same time my position provides me the flexibility I need with a family."

Don Levy Director,

M&A Transaction Advisory Services, New York
Benefits
Professional Development

Ongoing training and development opportunities at all levels of the firm through programs such as Duff & Phelps University, The Promote Program and Network of Women.

Global Presence

As a global firm, our benefits vary by country.

Amenities

Our offices around the globe offer easy access to public transportation, dining, shopping, gyms and many other convenient options.
Description
Job ID 19001076-FR
Paris, France
Chez Duff & Phelps nous cultivons les qualités qui permettent une prise de décision robuste.  Nous pensons que derrière chaque bonne décision se trouve une analyse approfondie, une vraie expérience et un regard incisif. Mais toutes les données au monde ne valent rien sans une équipe de professionnels performants pour les décoder.
C'est là ou vous rentrez en jeu - si vous êtes perspicace, entrepreneurial et si vous aimez les challenges. Nous proposons un environnement ou vos talents et votre point de vue sont importants - vous pouvez compter.
Rejoignez-nous et ensemble nous pourrons prendre les bonnes décisions qui font grandir, vous et nous.
Nos services de conseil aux transactions offrent des services de conseils en matière de « due diligence » avec une équipe entièrement dédiée expérimentée dans le cadre de fonds de capital-investissement et d'acheteurs stratégiques. Duff & Phelps TAS Due Diligence aide les aspects opérationnels, financiers, fiscaux et informatiques du processus de diligence raisonnable.
Vous êtes motivé, talentueux, attentif aux détails, et vous désirez évoluer dans un environnement international et professionnel.
Responsabilités:
Préparation des horaires analytiques à utiliser lors des discussions avec la direction des entreprises cibles responsabilités
Identifier les domaines d'intervention de la transaction en fonction de l'analyse préliminaire
Recherche de sujets de comptabilité technique pour les transactions envisagées
Recherche d'informations sur l'industrie publique et les concurrents concernant l'entreprise cible
Analyser la cyclicité des tendances de l'activité cible et du fonds de roulement
Étudier les passifs éventuels, les éléments hors bilan et les opérations entre apparentés
Analyse de la qualité des gains et des éléments non récurrents
Examiner les méthodes comptables de la société cible pour une bonne application des PCGR
Participer aux discussions tenues avec la direction
Contribuer à l'écriture de rapport
Profil:
Une formation Bac+5 (école de commerce, école d'ingénieur ou Université)
D'excellentes compétences en communication orale et écrite en anglais et en français, capacité à convaincre
Capacité de maîtriser rapidement de nouvelles tâches
Une capacité de raisonnement claire et logique, une facilité à prendre des décisions et les articuler clairement
Excellentes qualités relationnelles permettant de travailler en équipe
Etre engage pour obtenir des résultats exceptionnels
Flexibilité pour voyager
Afin d' être considéré pour un position à Duff & Phelps, vous devez postuler sur http://www.duffandphelps.jobs/
Duff & Phelps souscrit au principe de l'égalité d'accès à l'emploi, nous appliquons des méthodes de recrutement sur la base du mérite.
Apply now
By entering your city, state and zip we can better target communications to your location.