Senior Associate, Transaction Advisory Services
Mumbai, India
Success Profile
What makes a successful Transaction Advisory employee at Duff & Phelps? Check out the traits we're looking for and see if you have the right mix.
Analytical
Detail-oriented
Insightful
Problem-solver
Relationship expertise
Deadline oriented
Career Path
Duff & Phelps offers many career paths to support your immediate and future success.
Analyst

leads to Senior Associate

Senior Associate

leads to Vice President

Vice President

leads to Director

Director

leads to Managing Director

Managing Director

ends this path
Employee Testimonial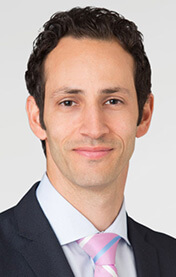 "I work with some of the smartest people in this business. My job affords me the opportunity to analyze different companies and meet and work with new people. We work hard and provide our clients with the best possible service, but at the same time my position provides me the flexibility I need with a family."

Don Levy Director,

M&A Transaction Advisory Services, New York
Benefits
Professional Development

Ongoing training and development opportunities at all levels of the firm through programs such as Duff & Phelps University, The Promote Program and Network of Women.

Global Presence

As a global firm, our benefits vary by country.

Amenities

Our offices around the globe offer easy access to public transportation, dining, shopping, gyms and many other convenient options.
Description
Job ID 19001419
Mumbai, India
Our professionals balance analytical skills, deep market insight and independence to deliver solid, defensible analysis and practical advice to our clients. As an organization, we think globally. We create transparency in an opaque world, and we encourage our people to do the same. That means when you take your place on our team, you'll discover a supportive and collaborative work environment that empowers you to excel. If you're ready to share your perspective with the world, then you can make a real impact here. This is the Duff & Phelps difference.
We are currently looking for a Senior Associate with Data & Analytics (D&A) capabilities and with prior working experience in Financial Due Diligence or M&A advisory teams.
At Duff & Phelps, your work will help protect, restore and maximize value for our clients. Join us and together we'll maximize the value of your career.
RESPONSIBILITIES:
D&A solution delivery – Be a part of the team that is responsible for Financial DD D&A service delivery and ensure timely and quality analysis
Prepare industry specific data request lists for obtaining relevant client or target information
Process information received using Tableau Software (or equivalent D&A platform) to present meaningful interactive data visualizations
Working with cross-border teams including colleagues in the US and Europe
Assist the Due Diligence team on specific tasks as required
REQUIREMENTS:
Minimum of 3-5 years of D&A experience in DD or M&A Advisory
Strong Data Analytics background in creating workflows and Data visualization
Hands on experience with Tableau Software (or equivalent D&A platform) in creating complex workflows and creating macros and app development experience with expertise in working with multiple data source types (Flat files, Databases etc.)
Translate business logic into Tableau in a quick and accurate manner
Good Data Analysis skills in identifying different trends, patterns and other data issues within dataset
Education requirements:
MBA (Systems/ Finance/ Data & Analytics/ SCM)
Engineering (Computer Science, ECE, Mechanical and Civil)
Chartered/ Cost Accountant with ERP/ Data & Analytics experience
In order to be considered for a position at Duff & Phelps, you must formally apply via careers.duffandphelps.jobs
Duff & Phelps is committed to equal opportunity and diversity, and recruits people based on merit.
Apply now
By entering your city, state and zip we can better target communications to your location.